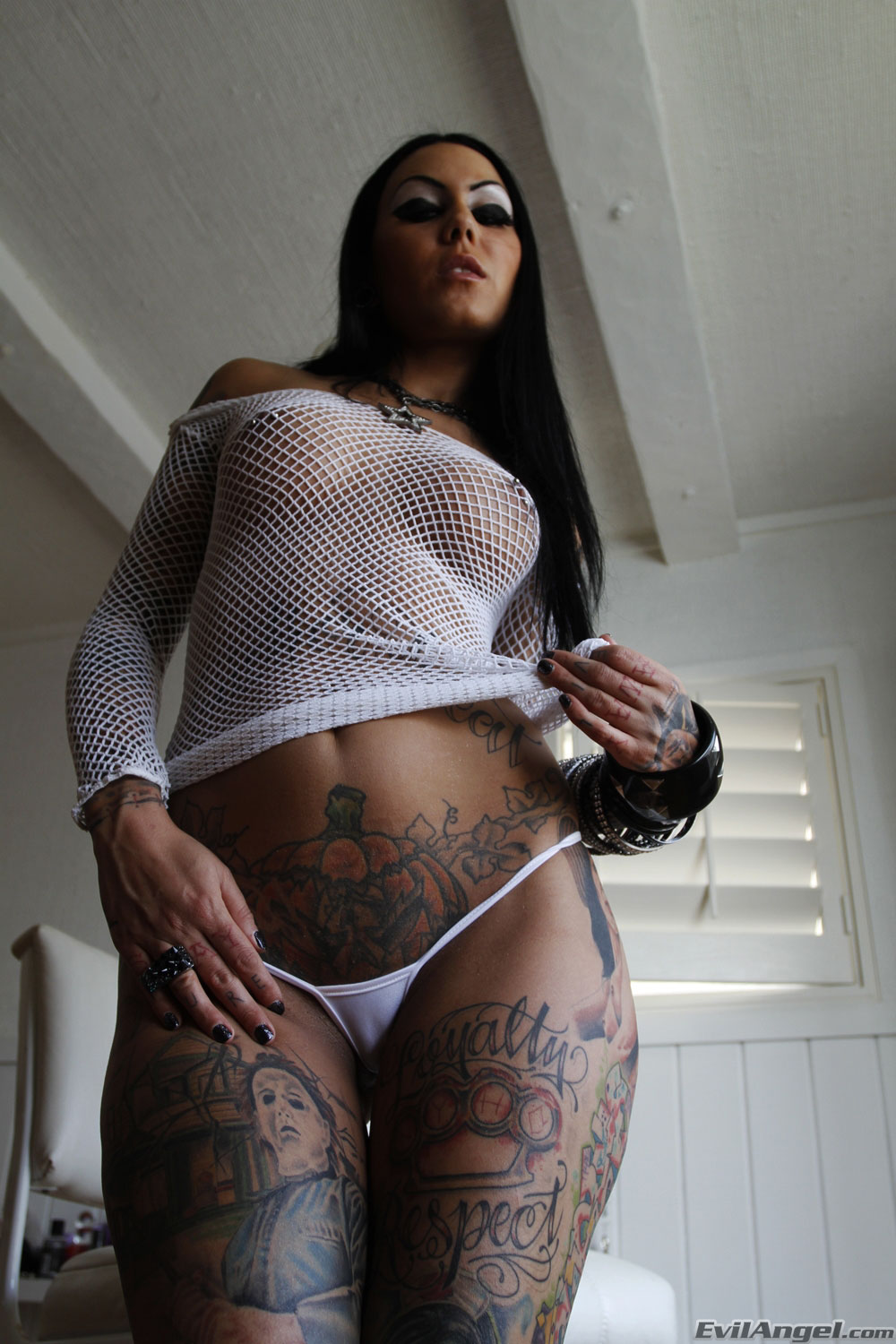 Released : January 20th, 2011
Tags : Anal, Toys, Solo Masturbation, Brunette, Tattoo & Piercing, Fishnets, Fingering, Straight Porn, HD Porn
Antonia is a trim, raven-haired Euro-beauty posing in her thigh-high fishnets, white shorts and 'I (heart) shoes' t-shirt, as Christoph breathes heavy over her pulchritude, finally reaching forward to pull her shirt up to reveal a mind-bogglingly perfect pair of breasts capped with hard nipples and generous aureoles. 'Those are the most beautiful tits I've ever seen in my life,' exclaims Christoph, and he might not be exaggerating! Antonia strips down further, showing off her trim torso and full ass cheeks. While she masturbates in the hotel room chair, Christoph comes out from behind the fixed camera to finger-fuck her with one hand over her mouth, a couple of fingers stuck inside. She bends over and spreads her cheeks, showing off her perfect asshole, which Christoph pokes inside from his P.O.V., angle, promising her, 'Oh, you're going to be so wide.' He ass-fucks her with several dildos until she's indeed, very wide!