Latest updates featuring Pepper Hart
Pepper Hart uses hookup sites as her sexual playground. The tall, promiscuous redhead has grown infatuated with Bryan Gozzling ever since their first date, and now she wants anal sex from the depraved stud. When Bryan arrives, he stretches her sphincter with a dildo, making Pepper's tight pussy cream with every thrust. Pepper pounds her throat with a giant dildo as Bryan fucks her bunghole; she whimpers, nasty gag spit gushing from her mouth. Aggressive anal reaming comes with intense, ass-to-mouth cocksucking and a messy facial climax.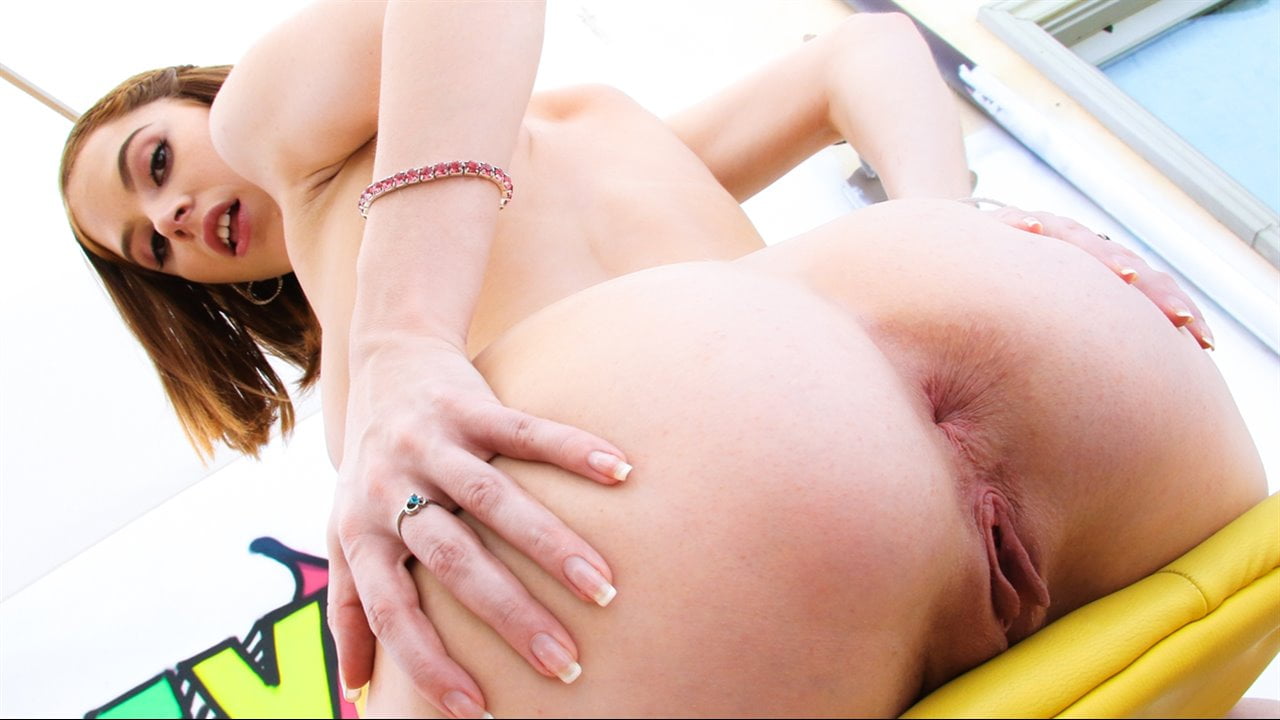 Pale true redhead Pepper Hart is an adorable, natural-born slut. She visits kinky Mike Adriano's studio to get her round, delicious ass thoroughly ravaged. Pepper shows off her small, soft tits and obediently spreads her butt cheeks to wink her anus. Mike shoves his massive meat into Pepper's mouth, fucking her pretty face as she drools uncontrollably. Soon the director's giant, greasy dick is stretching her tight booty. Pepper enjoys a deep anal reaming with tasty ass-to-mouth flavor!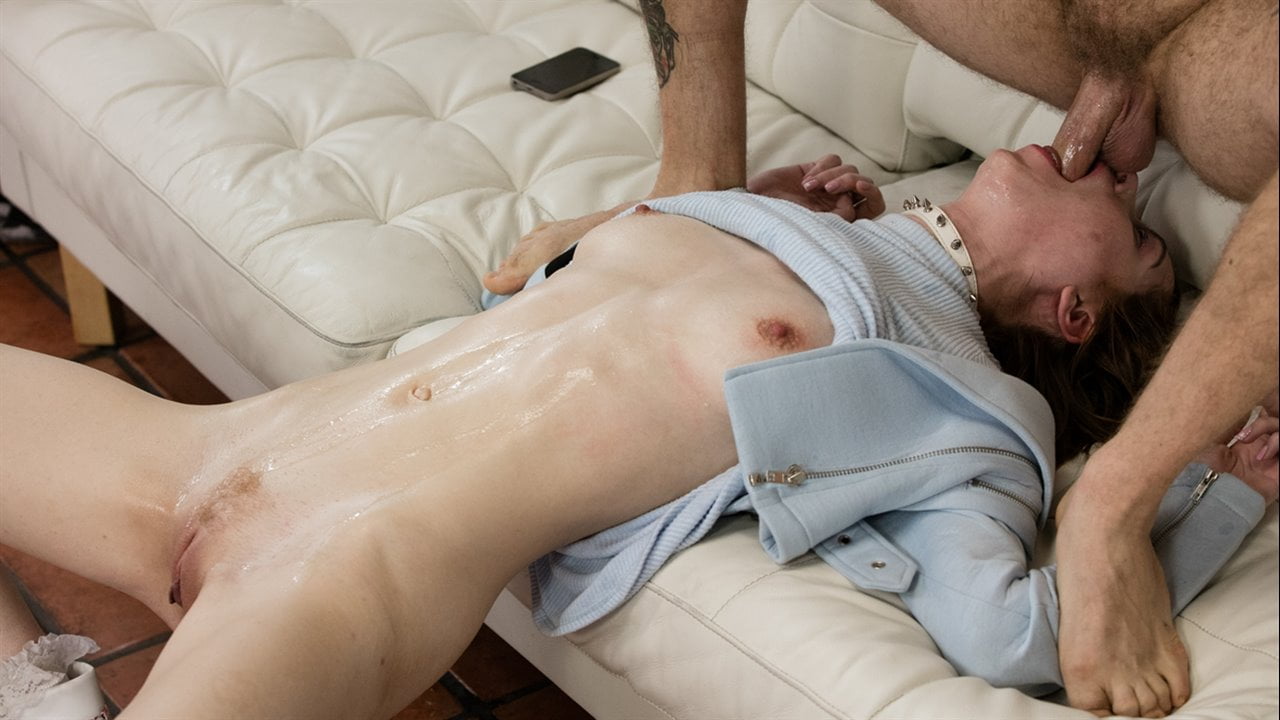 Cute, young redhead Pepper Hart has just moved into the neighborhood, and she's exchanging messages with local boys on a hookup website. Bryan Gozzling invites her over for some face-fucking fun. He slathers her tender cunt with lube, fingering Pepper until she squirts in orgasm! Bryan jams his finger up her ass, rams his stiff dick down her throat and ferociously fucks her tender pussy. Pepper endures a nasty, messy session of domination that leaves her slathered in spit and cum.



Arielle Faye and Pepper Hart are two daughters who go out shopping for slutty and of course really hot lingerie. They buy way too much on their dad's dime and return home to see their dads talking about football. They immediately question their two bimbo daughters about the bags of clothing. Arielle and Pepper tease their dads asking if they want to see them in the outfits they just bought. The dad's of course want to, but try to shrug of the offer. The daughters go to their room and start slipping into sexy lingerie. I have to mention they do a great job disrobing and slipping into sexy panty bottoms and bras. They make a point of showing you freshly waxed perfect pussy, nice tan lines, and good gosh do they pick some sexy lingerie. Leopard print for one and the other goes with classical red high cut panties and matching bra with a garter belt and thigh highs. They take their time adjusting each other and showing you these sculpted asses you just dream of squeezing the shit out of. While they are talking, the two dads are fuming about how their daughters have grown into manipulative slut whores. They agree to try to peek at each other's daughters nude. They sneak up to the room and stumble in to see each other's daughters clad in elegant lingerie. They are staring like old perverts who haven't had ass in years at each other's half nude daughter. They say they want to talk about the spending spree. The girls decide to justify it by turning each other's dad on. They flirt while moving really slow and sexy in their new underwear and the dad's can't help but start groping each other's daughter and then the fucking starts. These girls get fucked on their sides, missionary, cowgirl, doggy and the whole 9 yards. I mean you can tell how much these dad's are getting off on pounding each other's daughter. They were fucking these girls so deep you would have thought they were drilling for oil in their daughter's pussies. The scene ends with the two girls earning one pair of panties from their dads for taking monster facials side by side as each dad spunks on the other dad's daughter. These two whores are sitting on the floor dripping cum and naked while they high five for getting fucked and humiliated as well as turned into nude piles of cum drenched hot chick. They took cum baths next to each other just for panties! What were these girls thinking?!?!
When Veruca James catches hot co-worker Pepper Hart masturbating in the stall, she uses that information to fulfill her own lesbian desires! Veruca makes Pepper bend over and take a hard spanking and finger banging before humiliating her by watching her on the toilet. She then ties Pepper to the stall door where she crops her, flogs her, and fucks her cunt with a dick-on-a-stick. Finally Veruca uses Pepper's mouth for pussy licking before a hard pussy and anal strap-on fucking!