Latest updates featuring Maria Jade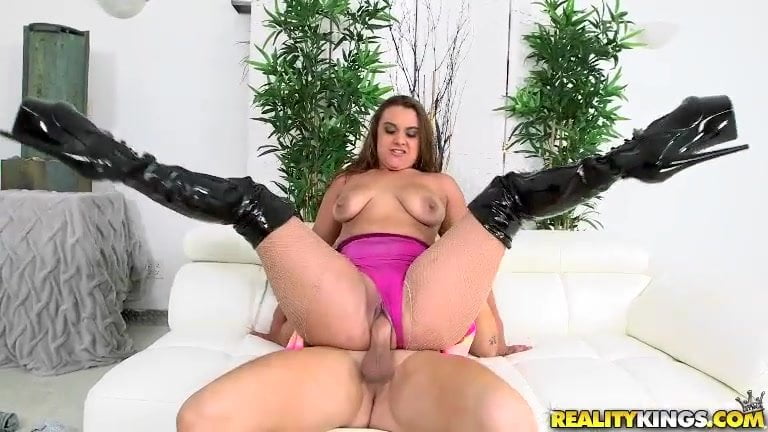 Maria Jade is back again with her big naturals. Last time she was strutting around we were distracted by her monster ass and didn't give her naturals the love they needed. This time around we made sure her major mammaries got some attention. She bounced them around and sucked on those hard nipples that had some precious mommy juice sneaking out a couple times. She was all smiles and full of energy. She didn't have enough of Jessy Jones the other day, so she got him all to her self for some more cock play. She slapped her tits all over her face and then wrapped them around his cock. After Jessy's cock emerged from her tits, it was quickly buried in her fun box until she asked for him to make a man mess on her tits. She was more than excited to clean it up. There wasn't much left after was done licking herself clean.
Maria Jade always had to stretch to stay limber before she got what she calls dick down. She spread across the bed and her ass popped out. Her back to ass angle was practically past the ninety degree mark. She was really flexible even though she was nice and thick. She meet up with Mallory Madison outside after her warm up. These two made an incredible duo. They oiled each other up and had a little friendly battle of the booties. You'll have to watch to see who won. Jessy Jones was in side waiting for some of the fun to happen on his dick. These two sexy vixens crawled their way over to his him as their pussies were busting out the sides their bathing suits. They double teamed the cock and balls and made sure there was no spot untouched. Theirs party boxes were just as cock hungry as their mouths so these two girls had to feed the need. Jessy did what he could and did really well at it, but these curves were hard to handle. Maria Jade and Mallory Madison were a horny pair, and were in over drive. Once Jessy hosed down Maria Mallory came in to clean her up. Mallory licked her from the twat up.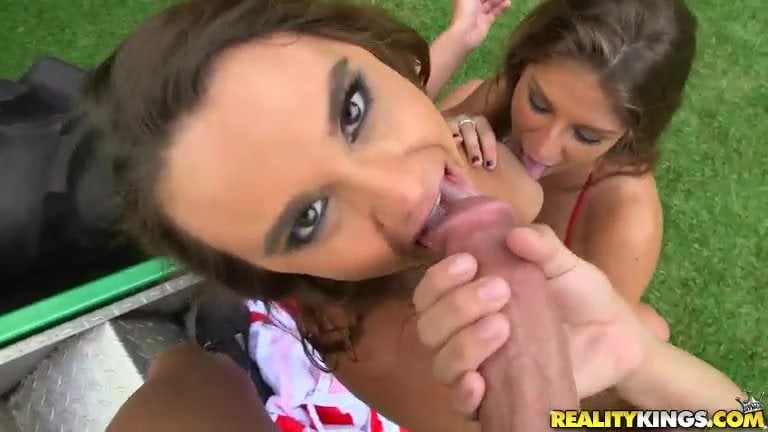 The 4th of July is all about sparks and explosions, and this Big Naturals episode had plenty of both. Dillion and Maria sparked things off with those huge tits, and Tyler exploded all over them. When the video started, the ladies were all decked out in sexy patriotic bikinis with stars and stripes. Our forefathers would be proud! The girls were feeling freaky and soon got into it. They pulled out each others big naturals and started feeling them up. That led to making out and some pussy licking. Tyler jumped right into the middle of it, and an all-out threesome ensued. He pounded those pussies deep and hard and finished off with a bang as he busted all over Dillion and Maria's massive juggs.